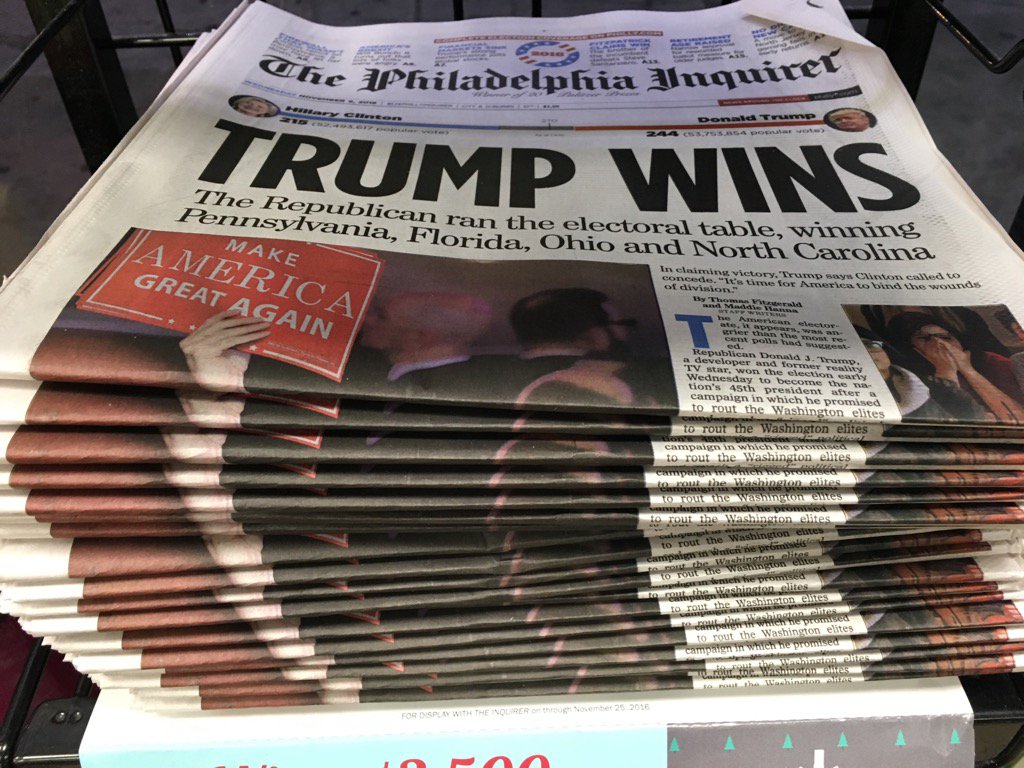 I am so disappointed in the Corpus Christi Caller-Times.  I collect newspapers during presidential election years, and I guess I'll have to look outside our area to get one since our local newspaper couldn't seem to come to terms with "Trump Wins!"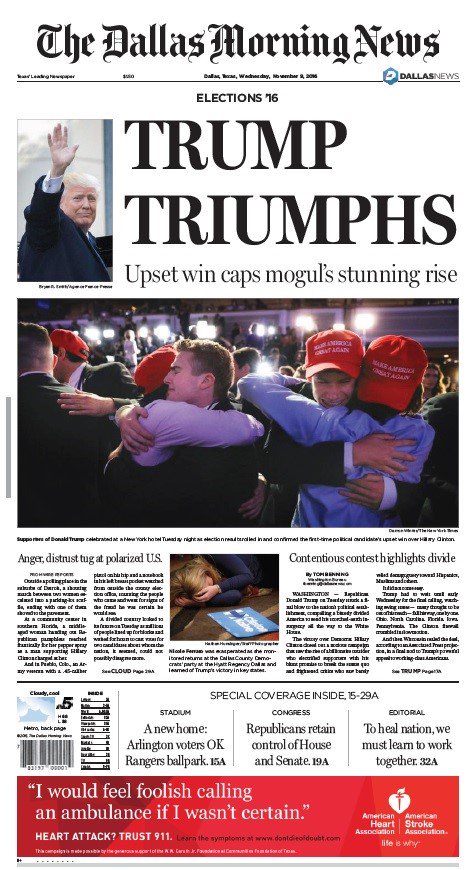 Please follow and like us:
Retired from education after serving 30 years (twenty-eight as an English teacher and two years as a new-teacher mentor), Shirley enjoys her life with family and friends while serving her community, church, and school in Corpus Christi, Texas. She is the creator and managing editor of The Paper Trail, an online news/blog site that serves to offer new, in-depth, and insightful responses to the events of the day.  She also writes and edits for The Texas Shoreline News, a Corpus Christi print newspaper.